Food Nutrition Calculator

Here is my choice for the best Food Nutrition Calculator for my needs. It is an all in one place Fitness and Nutrition Calculator, with diet and meal plans all on-board.

Here are some screenshots of my FREE Version, and I am thinking about upgrading very soon.

This is the Cronometer. You add your food, exercise, biometrics, and notes about this food or activity.
We have used one pound of Organic Beef as our example.  Yes, we buy this if our organic meet supplier runs out.
Always organic! Furthermore, we never buy from companies who use Genetically modified grains or antibiotics in the feed. We always buy USA products.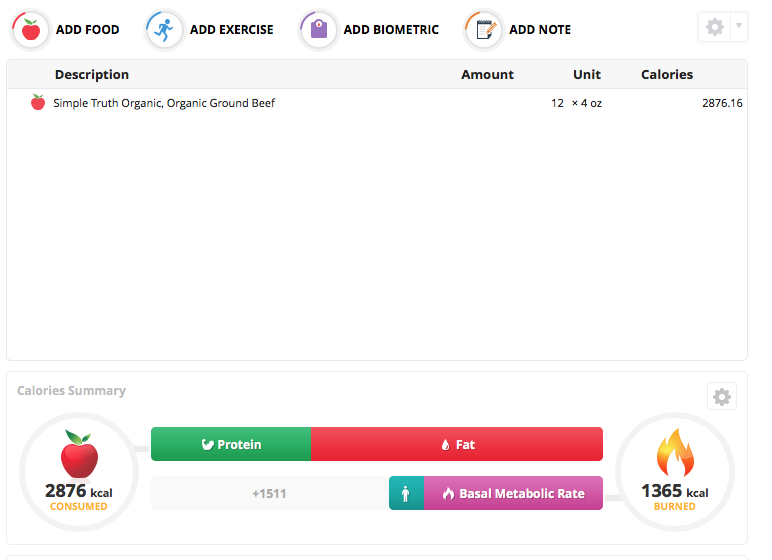 Cronometer Food Nutrition Calculation
Cronometer's Food Nutrition Calculator

It instantly comes back with the Target Nutrients of Ground Beef, the fiber, iron, calcium, folate, Vitamins, A, C, and B-12.


Learn the nutrient values from the general nutrition of ground beef, to how many carbohydrates, Lipids, proteins it contains. It even shows you all the vitamins and minerals in ground beef.

Healthy Chili Recipe

Take it a step further, and make a big pot of organic chili! It's less than ten minutes to the crock pot or slow cooker. It is ready in an hour on the stove, or keep warm in your crock pot (I use my Instant Pot Max) until it's gone.

You follow the easy instructions to add the sizes or amounts used, tell it how many servings it is making, and it gives you every nutritional value of the foods that your meal will give you and your family.


Cronometer Food Nutrition Calculator Chili Ingredients
Add these organic ingredients for chili into the food nutrition calculator, and it tells you how many calories, and again, all the nutrient targets for your meal.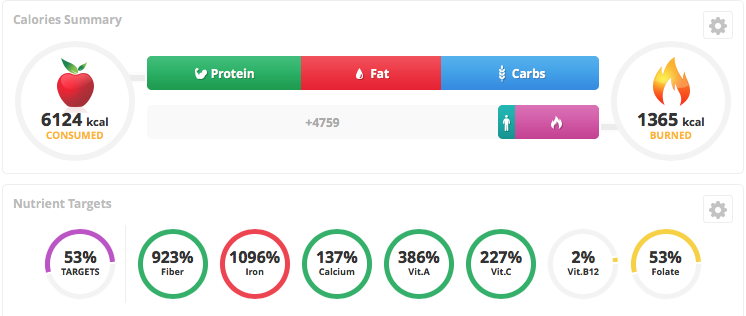 Divide that by the 12 servings (or ounces per serving, less for larger bowls) for the individual nutrient profile.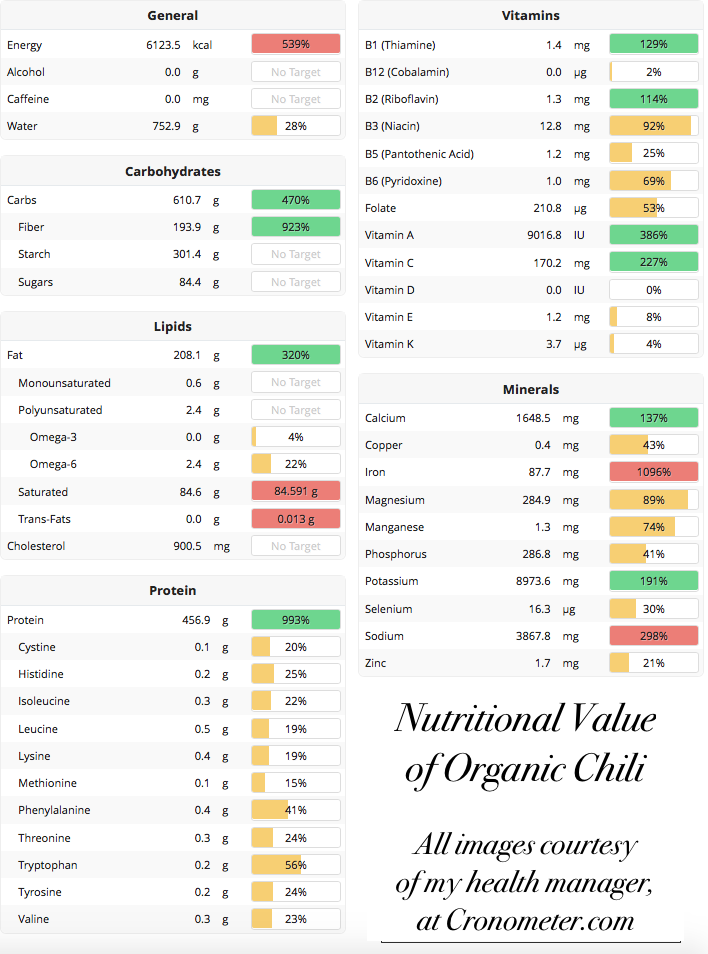 With the food nutrition in hand, you can now add your exercise and see your calories burned. I did a little housecleaning, some laundry, played Frisbee with my Border Collie, drove to the store with a friend, and cooked chili. 

Fitness And Bio Metrics

Now, add your biometrics in, just as many as you know...the more the better of course.

You can always contact your current physician to tell you some of your most recent factors.

You can ask your Fitness Trainer for some more information you might have missing.

Here are the results of my Cronometer nutritional reading for organic chili.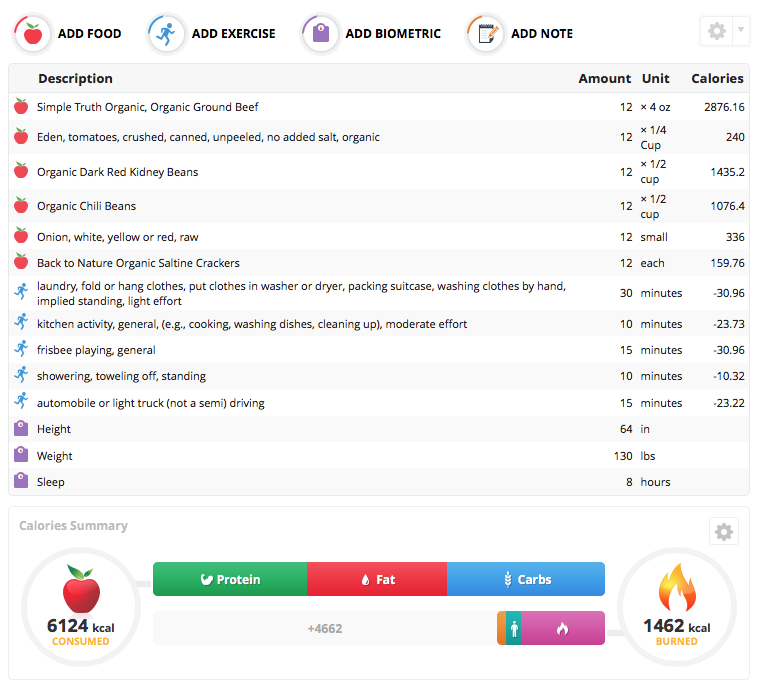 Calories Burned
WOW! I burned 23.73 calories just cooking my chili and cleaning up afterwards. Furthermore, I burned another 23.22 calories just driving to the store for the ingredients. 
This makes learning nutritional meal planning fun and easy!
There are Charts to track your progress.  There are Nutrition Reports with Daily Averages and full reports including Supplements you might need...then food for recommendations.

Try the Cronometer for FREE, and make your own nutritional menus.
Go to the Homepage of Health-Current Events

Click any Social Media link to share this page forward. Feel free to Pinterest us too!